Travels Around My Bookshelf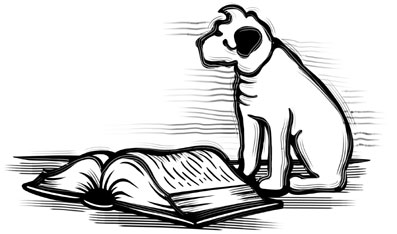 Jon Howells
I have a lot of books. Probably enough to justify calling this column 'Books Do Furnish A Room', but that would be too obvious, so we'll stick with what is a pretty accurate description of what I'll do here, which is to have a browse on my shelves and see what pops out. But first, we should set the scene…
When we first saw this house, just over three years ago, one of the attractions was a 24 ft expanse of wall in the living room, unencumbered by door frames, windows, mantel pieces or anything else. Just a plain white wall. "I see bookcases," I said to my wife. Two months later, and two days before Christmas, we moved in.
For a while our books remained in one spare room, suffering with quiet indignity as they lay, boxed and breathless, in a cold downstairs room. But we moved quickly – a house without books on display may be a house, but it could never be called a home, and I could never be friends with someone without at least a few shelves of books brightening up a corner. Within a few weeks we found an ambitious and, luckily for us, somewhat naïve local carpenter to tackle our project – filling that 24 ft space with custom built book shelves.
We found our design inspiration, fittingly enough, in a book. I'd bought At Home With Books, a lovely coffee table tome that offered a guided tour through the libraries of people with large, unwieldy collections, years before in a sale at a bookshop I worked in. Bookshop sales are always worth a look at. The trick is to ignore the massive piles of recently released hardbacks that the shop is clearing at half price to save on the hassle and expense of returning them – those books have been on the shelves for ages and if you really wanted them you'd have them by now. What you are looking for are the boxes of unwanted customer orders – books the public have asked the store to get in on their behalf, then decided they didn't want or couldn't be bothered to collect. Often the bookshop can't sell or send these books back, so they save them up until sale time. There are pearls among the swine to be found, if you take the time to look.
We chose a relatively simple design – cupboards up to about 3 ft high, then shelves above. It works out at about 96 ft of shelf space. We took a picture when the carpenter finished hammering and screwing, bid him farewell (he was a bit disappointed in that he had under-budgeted for the job, and so made little profit), and started unloading our books. First we filled the other bookcases we have – a couple of bog standard Ikea hulks that do the job they were designed to do with as little grace as possible, and a couple of older bookcases, before starting on our new creation. By the time we put the last book out we had filled over two thirds of our available book space with the books we had spent the last ten years or so together accumulating (plus some of the books we brought into our relationship individually). Three years on, every inch of shelf space is full.
We have a lot of books.
English, John Howells, 27.01.2005 @ 16:33