The Best Movies of 2017
Peter Breedveld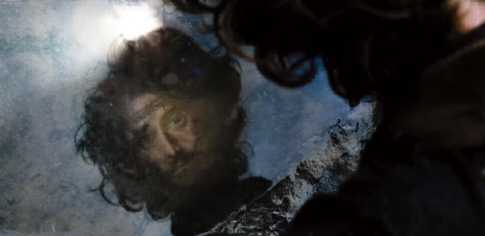 I think everybody has already said that 2017 was a great year for movies. This is a list of movies that stayed with me the most, but there are so many movies that would have made it to this list had I written it on another day.
Great movies that didn't make the list are The Killing of a Sacred Deer, Lady Macbeth, Ma Loute, The Big Sick, The Art of Loving, It comes at Night, Logan Lucky, Thor: Ragnarok, Guardians of the Galaxy 2, Kong: Skull Island, Blade of the Immortal, Frantz, The Fury of a Patient Man, Personal Shopper and Planetarium.
I guess I should explain why Get Out is not on my list, while it's on that of every other movie afficionado I have seen. Well, I appreciate the message of Get Out, and the fact that this is a main stream horror movie starring black actors and dealing with racism. It's a clever film but as a horror movie I found it, I am sorry to say, a little underwhelming. I was watching Get Out with my brain, analysing it, but my heart stayed out. The main reason for me to watch horror movies is to get the shit scared out of me, not to be taught something I knew and agreed with already anyway.
10: Sion Sono: 'Antiporno'
There's a softporn movie genre in Japan called Roman Porno. Mostly drivel, it brought forth a few true masterpieces in the sixties and seventies, then slowly died out. Now the Nikkatsu movie studio rebooted the Roman Porno by hiring a few prolific directors who got carte blanche with only one condition: the female actors have to be in a state of undress every ten minutes or so.
Sion Sono is one of those directors and he delivered the most stylish of these new Roman Porno films so far. It is chuck full of full frontal nudity, including exposed vaginas, which is still prohibited in Japan, but it is a feminist pamphlet instead of just another sex film to please the 'male gaze', as you will. It's a colourful, loud and hilarious philosophical play on power. Who exerts power, who is the oppressed, as in BDSM, it is not always the master or mistress who is in charge.
Antiporno is a delicious movie; fresh, confronting, shocking, funny and yes, very sexy too. I wasn't always that enchanted by Sono's efforts since his 2013 masterpiece Tokyo Tribe, but this little movie is a convincing comeback by one of the most interesting and titillating directors in Japan.
9: David Lowery: 'A Ghost Story'
I have seen a lot of ghost stories this year, and many of them very good. I cannot stop thinking about Personal Shopper, which I saw last summer and the French movie Planetarium deals with ghosts too. But I think A Ghost Story is the best of them, because it is so still and sad and intrusive. At first you might find it ridiculous that the ghost in the story looks like a ghost in a child's drawing: a man in a sheet with two holes for eyes, but gradually you realise it's the perfect shape for this sad empty shade of a man, emprisoned in the house he spent his happiest years in, forced to see his still living girlfriend leave to go on with her life.
But this movie is not just about grief and loneliness, it's about the concept of time and spacetime and the fourth dimension and all that barely comprehensible mathematical stuff (for me, at least) too. It's an utterly fascinating, thought provoking movie that attains a maximum of effect with an absolute minimum of means.
8: Liam Gavin: 'A Dark Song'
A woman wants to speak with her dead son and hires an occultist, a boorish, hostile pig of a man with whom she secludes herself in an isolated house to undergo a score of ritual humiliations, apparently to get into the right state to be able to lay contact with whatever there is in the after life.
Until the very end this is seemingly without any result except for the deterioration of the occultist in particular and the viewer begins to wonder whether he's not just a charlatan taking pleasure in humiliating women for his own sexual pleasure.
Is it real? Are there signs from the after life? Is he exploiting her grief? Is she mad? Is he mad? You will not know until the end, then you will be sure.
This is the Jaws of horror movies (I realise Jaws is a horror movie) in the sense that everything goes really well as long as the shark stays under water. We all know what happens when we see Robert Shaw glide into whatever that automaton from a seventies theme park is supposed to represent. Catch my drift?
7: S. Craig Zahler: 'Brawl in Cell Block 99'
From the director of the fantastically disturbing horror western Bone Tomahawk comes this schlocky prison flick about a man, played by a stoic, almost Zen-like Vince Vaughn, who calmly and determinately kills and maims his way into the heart of a heavily guarded hell-hole of a prison (of which the delightfully evil Don Johnson is the warden) to kill a dangerous drug-dealer in order to save his pregnant wife.
There is a calmness about this film that contrasts sharply with the hyper violence of it. I was at the edge of my seat during the entire film. I think I even forgot to breathe.
There is one point of criticism, however: there is a Korean character, a sadistic kind of camp doctor, a weasel of a man who takes pleasure in performing the most unspeakable acts on his fellow human beings. This is his only trait. Too often we see East Asians depicted as perverted, sadistic sociopaths. It is racist and everyone should stop it. You want a believable sadistic character taking pleasure in destroying other humans? Take a white man.
6: Ryôta Nakano: 'Her Love Boils Bathwater'
Very touching movie about a woman diagnosed with terminal cancer, who has a only a couple of months more to live. She immediately decides to resolve all the loose ends in her life. Her daughter, who is being bullied at school, the public bath-house she owns and left neglected and the relationships that went afoul.
With a determination she never had before she sets herself about her tasks, teaches her daughter to stand up for herself, mobilises her estranged husband, who has a small daughter from another relationship, to take over her life at home and reopens the bath house.
Rie Miyazawa, who is half Dutch and shares the same birthday with me, plays the main part in this tender, warm drama that avoids all the cheap tearjerking an American film about a dying mother would usually deal in.
Special mention for the super young actress Hana Sugisaki as Miyazawa's self conscious daughter, whose energy bursts from the screen in every film she plays. She is also in Miike Takashi's Blade of the Immortal but you must absolutely see her as a defiant schoolgirl in Pieta in the Toilet.
5: Kiyoshi Kurasawa: 'Le Secret de la Chambre Noire'
Kiyoshi Kurosawa, who is not related to Akira Kurosawa, is one of the greatest Japanese directors today. You may know him from the movie Pulse, a movie meant to cash in on the success of J-horror movies like The Ring and The Grudge, but artistically far superior to these movies, and as far as I am concerned endlessly creepier too.
Le Secret de la Chambre Noire is his first European feature. It's somehow a very French movie and yet typical for Kurosawa. There's the thick, electrically charged atmosphere, the tranquil creepiness, the understated threat, the passing cruelty and the surreal normalness that is prevalent in all his movies. Just like the characters the viewer is constantly deceived, until (s)he dares not trust her or his own senses anymore.
4: Koji Fukadae: 'Harmonium'
A man leads a happy, quiet life with his family until his dark past shows up in the form of Tadanobu Asano, who you might know as the Asian Asgardian in the Thor movies. In Japan he is one of the biggest actors and he is delightfully disturbingly creepy in Harmonium.
That is not to say the rest of the cast is not excellent. Furutachi Kanji is well-cast as the superficially benign father of the house but the real star is Mariko Tsutsui as his wife, harboring a smoldering fire underneath her fragile, prudish appearance. She is, by the way, in Sion Sono's Antiporno too.
Harmonium is perfectly paced, with the tension building to a shocking climax, interrupted by that clumsy harmonium playing, which somehow makes everything all the more disturbing.
3: Denis Villeneuve: 'Blade Runner 2049'
Man, all that nagging about this movie, most recently by Ridley Scott of all people, who made one of the turds of this year, the totally imbecilic Alien: Covenant. That Blade Runner 2049 not Blade Runner (you wanna see Blade Runner, get the Bluray!), that it's misogynist (quite the contrary), that ethnic diversity is lacking (okay, that's just true), that it's too long (it's not long enough) and blah blah blah.
Blade Runner 2049 is a work of genius and as my good Facebook friend Ruud Hendriks pointed out: people are too obsessed with the plot of this movie. But the story, about the ethic dilemmas that follow the creation of artificial humans, what love is, what constitutes a soul, what power is, how treacherous your memory is, and so on, is told in the stunning images mainly and boy, what a story that is. Blade Runner 2049 is a beautiful work of art, deeply philosophical, moving, disturbing and as often the case with great works of art it is grossly misunderstood.
2: Terence Malik: 'Song to Song'
I have seen Maliks last few movies compared to perfume commercials. I understand the comparison, but it does not mean Malik just dabbles in pretty pictures, atmospheric suggestions and empty poetry. He does tell a story, and Song to Song is about people moving in and out of each other's lives. The viewer is much like a ghost in a dream-like state, witnessing fragments (s)he has to piece together herself or himself, filling in the blanks, in order to get what exactly is going on.
In this case it's about a succesful musician, played by Michael Fassbender, taking under his care a talented young musician, Ryan Gosling. Gosling gets involved with Fassbender's girlfriend Rooney Mara and a triangle ensues. They break up, get involved with other people, meet each other again against the background of cincerts and music festivals. A lot of great actors are in this: Natalie Portman, Cate Blanchett, Holly Hunter and there are wonderful, WONDERFUL cameos by Iggy Pop and Patti Smith.
An enchanting, hypnotising masterpiece.
1: Martin Scorcese: 'Silence'
Silence had its Dutch premiere in February of this year and is scandalously underrated. Reviews were reserved at best and I feel the movie is as misunderstood as Scorcese's The Last Temptation of Christ.
Now I know this movie has its shortcomings; it's not a perfect film. A better movie, Chinmoku, based on the same book by Shusaku Endo was made in 1971 by one of Japan's great directors, Masahiro Shinoda. Still, Silence is one of the most beautiful Scorcese has ever made. It's also one of his most passionate and I believe most personal. Its a very Catholic movie.
It is a movie about faith. About clinging to your believes no matter how hard it gets, how desperate one becomes, how far away God seems to be, how absent. And it did get hard for Christians in 17th Century Japan, where Christianity was banned after the Japanese rulers found out how much of a potential danger it formed for their legitimacy.
Silence is an intense movie, of course it's beautifully shot and flawlessly acted. It is definitely not for everyone, but definitely for me.
Film Reviews, Lists, Peter Breedveld, 28.12.2017 @ 16:55
4 Reacties
op 28 12 2017 at 18:09 schreef Onderweg:
Veel films die ik nog niet gezien heb, altijd mooi! Mijn twee favorieten (naast Blade Runner, 2049) wil ik graag nog noemen: Manchester By The Sea en Summer 1993.
op 28 12 2017 at 18:49 schreef Martijn:
Loved Personal Shopper (and all the other Assayas movies I checked out in its wake), so I guess I have to see Ghost Story soon.
I'd include Get Out even if the horror wasn't special. The other stuff makes it a great film already. Like a friend said there's a banality to the evil of slavery in the movie, which is fairly unique in the discourse.
Loved Blade Runner 2049, even in 3D. Apart from being visually stunning and interesting for the ethical considerations of what life actually is, it's also riddled with esoteric symbols (like the bees, a desert, the now barren oasis and the pole), which leads me to believe one life is actually lost at some point (possibly temporarily as a Dark Night of the Soul).
I also really liked Raw/Grave as well as The Love Witch (I see them listed in 2017 lists while both official release dates seem to be 2016, so dunno if it counts).
op 28 12 2017 at 21:09 schreef Chris:
"Silence" was stretched. For a project he said he worked so long on, it was a bit of a drag.
For "Brawl in Cell Block 99" I'd recommend "Shot Caller" as an alternative. Both are great, though.
Mooie lijst!
op 28 12 2017 at 21:51 schreef ikzelf:
Ashamed to admit that I have not seen one single movie of the aforementioned list. My personal favourites for this year were the poignant "Mudbound" (Dee Rees) and the visual opulence of "La Mort de Louis XIV" (Albert Serra).
To everyone his/her own, I guess.