The best music of 2020
Peter Breedveld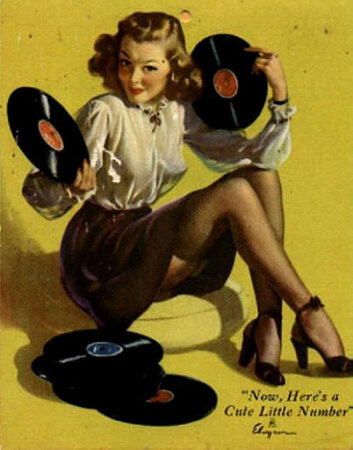 2020 was one hell of a year. I mean musically, what did you think I meant? So much beautiful albums came out, it was very difficult to choose the ten albums I absolutely liked the best. In fact, tomorrow I will probably regret not including other albums. I'm pretty sure about the top 3, in any case, although I might have put the number two on this list on number one in a slightly different mood.
Anyhow, these are all very fine albums that you probably have never heard of but I like to look a little further than the obvious. I like to try different things. I bet there will be something to your liking too, among this smörgasbord of punk, rock, pop, funk, ambient, folk and what not.
10: Nigami 17 sai: 'ニガミ17才o'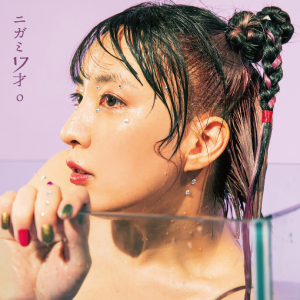 The title of Nigami 17 Sai's third album is their name but with a Japanese dot, like at the end of a sentence but maybe it's the number zero or just an 'o'. Whatever. The constant code switching in Japanese writings always confuse me.
I discovered Nigami 17 Sai by coincidence (long live the YouTube algorithms) and immediately became a fan. They make an eclectic mix of pop, disco and funk with sometimes jazzy flavours. Eccentric and outlandish, not in the least because of singer Iwashita Yusuke's freaky appearance, but very accessible and dancable, cheerful, infectious ear-worms. Irresistable.
9: Tricot: 'Makkuro'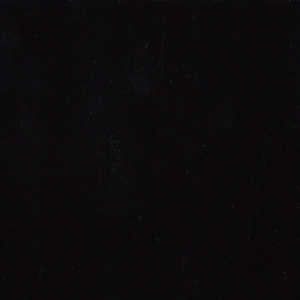 If you can't tour the world, you might as well put out two quality albums within the space of a few months, as Tricot did this year. Makkuro, which means 'pitch-black' is the best of these two as far as I am concerned. Loud but warm, melodic and rhythmically intrinsic, just flawless. Also not very different from their preceding albums, maybe a little funkier. That means the quality is constantly high but also without any real surprises. Just very good music.
8: Limited Express (has gone?): 'The Sound of Silence'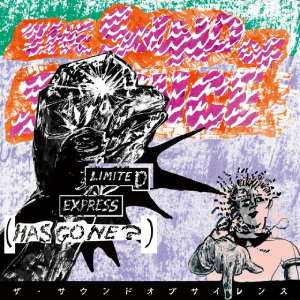 The title of punk-rock formation Limited Express (has gone?)'s newest album, a nod to sappy ear cotton candy mongers Simon & Garfunkel, is very funny because The Sound of Silence contains lots of sound and no silence at all. They roll over you like Boudica's army over the Roman occupiers and you can either join or be shattered. I say join. You deserve this after all the constraint you were forced to excercise these past months.
7: Zombie-Chang: 'Take me Away From Tokyo'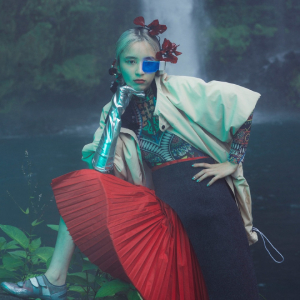 Zombie-Chang's latest album 'Take me Away From Tokyo' begins with a short track, 'Stay Home', in which she robottically chants "where's my toilet paper". I think that characterises the dry-eyed sarcasm of the rest of the album and in fact of Zombie-Chang's entire oeuvre, which I once called 'disco-punk': catchy but unapologetically trashy disco pop with a big je m'en fou attitude.
'Take me Away From Tokyo' artfully chronicles the Covid crisis with frantic beats, jittery tunes and Zombie-Chang's nervous chanting, which translate the nervous restlessness of having to stay in isolation while at the same time you're urged to make yourself useful, by your boss, your government, the media and the nervous doom-scrollers on Twitter. Really an immensily admirable and satisfactory album.
6: Ken Hidaka, Max Essa, and Dr. Rob: 'Oto no Wa – Selected Sounds of Japan 1988 – 2018'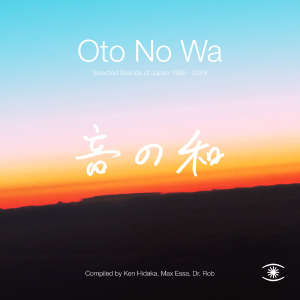 We enter much more peaceful waters with this gem of an album, a compilation of chill sounds from Japan, from ambient to electronic (slow) dance music and music made specially for art installations and such, all composed and recorded between 1988 and 2018. A Japanese garden of soothing sound, totally relaxing after a day of frantic doom-scrolling or frustrating video-meetings.
5: Los Retros: 'Everlasting'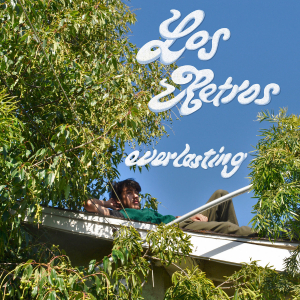 Los Retros is really only one guy from California, a 20 or 21 year old incredibly handsome fellow named Mauri Tapia who plays all the instruments on his albums. He makes what reminds me of City Pop, a Japanese music genre that mixes funk, disco, sould, R&B, jazz and Latin and basically everything that's nice, drenched in nostalgia.
But while most City Pop is ultra polished, Los Retros sounds like an old tape dug up from an old, forgotten box in the back of your closet. It gives everything the feel of a long, warm, sexy careless summer from long ago. Everlasting is totally brilliant and sublime. Really makes me happy, this music.
4: LLLL: 'Impure'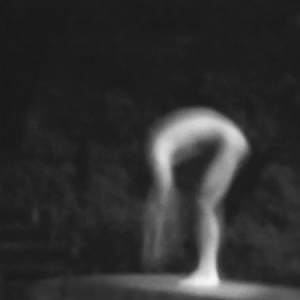 I have the feeling Okawa Kazuto aka LLLL's genius is not appreciated enough. He makes sweeping synthesizer music, brooding and dramatic and very romantic, LLLL is all Sturm und Drang, never shunning grand gestures and melodrama. Always gripping, always beautiful. Soaring like an eagle, shining like an angel. Big, overpowering sounds that fall into silence, which is then broken by a lone guitar chord, overcome by a dreamy serenade in an angelic voice. Shamelessly bombastic but also very poetic. Impure is a wonderful album.
3: Yaeji: 'What we Drew'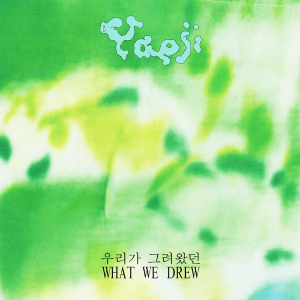 Korean-American electronista Yaeji makes very smooth and chill dance music, with her own voice as one of the instruments, sometimes low and earthly warm, then high and angelically ethereal, singing and chanting and rapping in both English and Korean. What we Drew is her first full lenght album and although she's just a 25-year old kid, Yaeji is a virtuosa in total control, switching in tone, notes, rhythm, atmosphere and codes with intimidating ease and naturalness. I am totally in awe and you should be too.
2: Shinnosuke Sugata: 'Let There Be Light, Even If It Doesn't Dazzle The Eyes'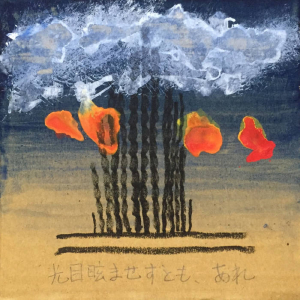 This enchanting album helped me through the first pahes of the Covid crisis. The world went crazy, everybody was hysteric, I felt isolated and uncertain and then there was Shinnosuke Sugata with this soothing, healing music, a little island to hide myself from the mayhem outside.
It's an eclectic mix of folk, ambient and electronic music. Sometimes it reminiscent of Americana, but Shinnosuke seems to be inspired by Portuguese fado and theater music too. He uses sound effects like the voices of children playing at a playground, which has a calming, soothing effect, but also makes you pine for things lost, or about to be lost.
Sometimes his music is a little alienating. 'Let There Be Light…' starts with a beautiful but pretty conventional song with Shinnosuke singing softly and accompanying himself on acoustic guitar, almost absent-mindedly strumming the strings. Then Daizyoobu begins, 'It's All Right', the instrumental track featured in the stop motion video below. It starts contemplatively, then culminates into an eruption of sound, with frenzied strings and guitar, with an overtone of chanting voices, after which peace returns.
These outbursts of sonic anarchy, sometimes Captain Beefheart-like, are a constant on Shinnosuke's album, as to remind us that life can't always be sweet and easy, or that it's capricious and unpredictable.
One of the most beautiful tracks is Golden Silence, on which Shinnosuke is just talking while softly strumming his guitar. It's hypnotising and pulls you into another world, a place where you felt comfortable once but forgot.
It doesn't matter what Shinnosuke sings or says. In fact, it's preferable you don't understand the meaning of the lyrics, so you can fill in for yourself whatever pleases you. It's the sound of his voice that unleashes a plethora of emotions. It's almost psychotherapy.
A beautiful, wonderful piece of music. Medicine in these troubled times.
1: Gezan: 'Klue'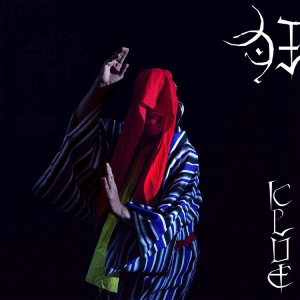 The album of the year 2020 is not for the faint of heart. It's loud and agressive and takes absolutely no prisoners. It's by the genius rock formation Gezan and it's called Klue and it is a stunning master piece, blending all kinds of noise, punk and metal music with all kinds of world music and bringing in instruments and sounds you wouldn't immediately expect from a punk metal ensemble, like a didgeridoo. But Gezan has always been this eclectic, being as much a guitar-based band as it relies on polyrythms, tribal chanting, grunting, droning and spoken word.
Klue is passionate and intense, the music is burning hot, the temperature scorching, and Gezan leaves no space for interpretation: "Free refugees, right now!" singer MahiTo the People keeps screaming against a background of aggressive drumming and dark chanting, a musical take-no-prisoners attack on our senses. Gezan takes a stand against Japanese prime minister Abe Shinzo and against Trump and calls for an uprising. Hell, the album itself is an uprising.
If you are full of anger and frustration, and I know you are, immerse yourself into this stunning album. Become it and take on this whole insane panedemonium of a world.
Lists, Music, Peter Breedveld, 28.12.2020 @ 15:17