Travels Around My Bookshelf 2
Jon Howells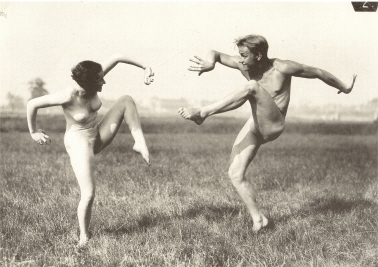 One thing a book lover decides upon early on is whether they like hardbacks or paperbacks. For me, there's no real choice here – it's hardbacks all the way. I can't imagine a reason why I'd buy a book in paperback in preference of a hardback. Paperbacks are ugly little items, the fag packets of publishing. No matter how handsome a volume is in its original hardback edition, once it gets shrunk down into paperback, it looks like trash.
Hardbacks, however, stand proud, independently if needed. Try getting a well-read, cracked spine paperback to look nice on a shelf. A read paperback is possibly the ugliest thing on the planet, with the possible exception of Jackie Stallone. The spine will be cracked and crinkled, the cover creased stained (no one cares about putting a paperback down on a wet surface, or leaving it within splashing distance of the loo), the pages foxed and dog eared.
But a hardback… It's noble, solid, dignified. If a book was a soldier it'd be Michael Caine in Zulu, waiting till he could see the whites of their eyes. The equivalent paperback would be a two-faced collaborator, like James Clavell's King Rat – fine on the surface, but underneath a scrabbling, evil coward. Look at a hardback, touch it – draped in its protective dust jacket, with an almost erotic curve of the spine and the subtle promise of a silk ribbon bookmark, it's an enticement to read, to discover the delights within. You get where I'm going.
Of course, there are worse things to be than a regular, slip it in your jacket pocket paperback. At least they can claim they are convenient if you have small hands or really, really weak arm muscles. But what of the trade paperback – a bastard cross between the formats? These only exist to confuse regular paperback buyers, to make them spend a few extra quid now rather than wait a few more months for the ultimate, cheaper small paperback. Even as a bookseller, who depends on people spending as much money as possible as often as they can, I can't say I approve of these things.
So it should be no surprise that most of the books you'll see in my house are hardbacks. That's not to say there are no paperbacks. There are, but they are relegated to the covered shelves, out of the line of sight. Most of them belong to my wife, who thinks I'm something of a snob regarding paperbacks (she may be right). A few are mine – books I've kept for decades simply because I can't bear to throw a book out, paperback or not. But they'll go eventually, just as soon as I've replaced them with the equivalent hardback. Because remember, hardbacks aren't cheap – people are.
The worst book Jonathan Howells (38) has ever read is The Da Vinci Code. His favourite is Catch 22 and that's why he has chosen Yossarian as a nom de plume for his columns on the website of the British bookseller Ottakar's. Howells, who was a policeman for about ten minutes in 1991, works at the London Head Office of Ottakar's, is an unapologetic booksnob –he likes hardbacks, hates paperbacks- and turns his nose up at science fiction and fantasy.
English, John Howells, 04.02.2005 @ 17:42