Travels Around My Bookshelf 5
Jonathan Howells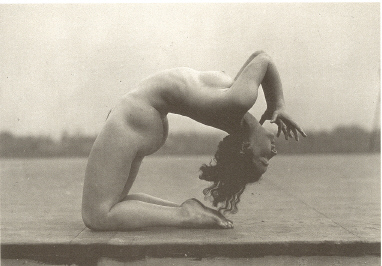 For someone who has not been exactly prolific on the fiction front, Tom Wolfe takes up a fair few inches of shelf space on my shelves. Between them, The Bonfire of the Vanities and A Man in Full, both in their UK 1st editions, claim a good six inches of space. When I've finished his latest, I Am Charlotte Simmons, they'll have even more. No sign of that in the near future though, as I'm snowed under with books to read, and at the moment Charlotte Simmons lies, two chapters down but many more to go, in the no man's land beneath our glass fronted antique book case, which houses the classics I'll never read.
I read A Man in Full pretty quickly when it came out in the late 1990s. Apart from the woefully ugly dust jacket I enjoyed it immensely – Wolfe can describe a scene brilliantly, and the bit where the 'hero' is humiliated at a business meeting and left with sweat "saddlebags" is a great piece of writing. For some reason, otherwise perfectly sensible writers like John Irving don't rate Wolfe. They're wrong, and, given Irving's poor form of late, would be best advised to keep their opinions to themselves.
I didn't fly through The Bonfire of the Vanities though. If memory serves, it took me ages to read – probably a few months on and off. I blame my location. I was living in the front room of a house in Tooting Bec in 1987 when the book was published, and it was probably well into 1988 by the time I finished. It's hard to concentrate on good fiction when you live in a shitty room, full of Marlboro smoke (it was the ground floor, so I couldn't open the window. You didn't open ground floor windows in Tooting Bec in 1988. It's probably all yuppified now, but I still wouldn't risk it.) and the smell of my nightly fish and chips supper. I'd always get them from the chip shop at the end of the street on my way back from work. Fish and chips, a couple of tins of Fosters, read the Evening Standard then watch a couple of hours of whatever crappy entertainment Britain's four channels could supply on my crappy black and white portable television. Most evenings would be rounded off with me "making the scene with a magazine", as Tom Waits put it, purchased from the corner shop. I seem to remember a fondness for Penthouse Letters, but whatever it was, it would be crap – British pornography has always been dreadful.
Actually, that's probably why it took me so long to finish the book – Sherman McCoy, whatever his problems, was still having a better time than me. Bonfire of the Vanities? No, not really, Mr Wolfe – I could barely raise a spark.
Jonathan Howells no longer lives in Tooting Bec, and it is many years since he purchased Penthouse Letters. He now lives in the countryside, and seldom has to suffer the terrors of the London Underground. He works for one of the leading UK bookshop chains, where he looks after PR, advertising, the occasional complaint and poking spods with sticks. His favourite book is still Catch 22.
English, John Howells, 05.03.2005 @ 10:02