Cyberwar
Petra Kramer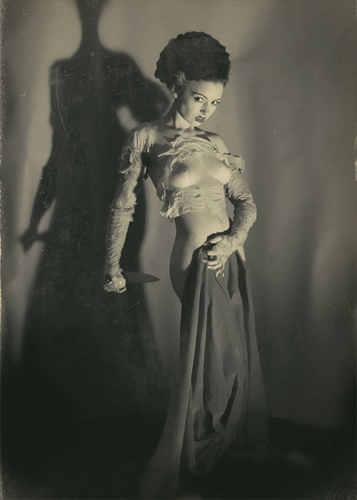 Illustratie: Alexei Galushkov
Funny how this works. Any alleged Russian hacking is bad but the CIA hacking Russia is great. Russia and the USA have very little qualms with bombing hospitals. If I was in the business of cyberwar, hospitals would be my first target. Fortunately I am not in the business of doing any war because I have ethics and I'm a pacifist. But for the sake of gauging the odds… Let's have a little thought-experiment and let's pretend I am OK with targetting hospitals.
The USA is currently experiencing an epidemic of hospitals being targeted by non-state hackers. Hospitals are paying ransomware assholes. Why are American hospitals victims of ransomware? Because they still are running on Windows XP. An OS from 2001. The lastest major update for Windows XP was service pack III which was released in 2008. Back then internet really was new in Russia. "In 2009, internet penetration had reached 35%" (Wikipedia.) So it's pretty safe to say that Russia has no hospitals running XP.
Cripple infrastructure
Last month the Kremlin vowed to ditch all things Microsoft. That means we now have no idea what they are using.
The idea behind cyberwar and DDoS'ing are the same. It is meant to cripple infrastructure. A website or a hospital, it does not matter. In full fledged cyberwar, thats just the same difference.
On the one hand we have a nation state that is highly reliant on outdated software and on the other hand we have a nation that is not. Because Russia is late to the game it has the latest and greatest software. America? Ha! It is riddled with all kinds of obsolete crap.
If the USA really engages in active cyberwarfare, it will have hell to pay. It will have their hospitals disrupted, their banking disrupted. It will even have their god-damned traffic signs disrupted. (Which is what non-state hackers are already doing.)
Online arms-race
And Russia? Russia will only shrug. It does not rely on Internet-connected voting machines. It's hospitals are not connected to internet. The US, the country that hacked the world, as Snowden proved, insists that they will win an online arms-race.
Which is bullshit. We have seen how stupid it is. John Podesta did not change his password when WikiLeaks was publishing his emails. That is why John Podesta's Twitter-account got "hacked" and his iPhone got wiped. Not because anyone did any hacking but because WikiLeaks published his password.
The worst part about the so-called cybersecurtiy at the DNC is that they instruct people not to read WikiLeaks. They really believe that if you do not look at it, WikiLeaks never happened. It was the same with collateral murder. If the USA had a sensible security policy (i.e find out what WikiLeaks leaked) John Podesta's Twitter-account would not have been "hacked".
Non-existent security
But nooo! Stupid is as stupid does and that's why we now have a high tech state threatening a low tech state with cyberwarfare. And the worst part is that the high tech state does not realize you can't really harm a low tech state with cyberwar. If I do not have a router, you cannot hack me. That is the simple truth that America fails to grasp.
To make a long story short, you cannot kick someone in the balls they do not have. Russia will be able to attack the USA with their own damn fridges that have gone rogue because the security of the internet of things (that should not be)  is non-existent and there is not much the USA can do about it except unplug their shit.
Petra Kramer is a 'anarcho-jihadi' en 'transliban'. Follow her on Twitter and read her on Meedogenloos. The above article was taken from that site.
English, Petra Kramer, 19.10.2016 @ 06:59
2 Reacties
op 19 10 2016 at 11:54 schreef Hans Naaktloper:
These american criminal achitects have their nuclear power plants online, I tell you, it's made to fail. They dont't fail to grasp the security risks, it's incalculated, collateral damage. By the time it all goes wrong, and it will, the masters with their second houses and nationalities will flee like grasshoppers to greener pastures. They will not stop enriching themselves and putting false claims of leadership, even when society as it is today thereby comes to an end. The cynical truth is that it's all predicted by Ted Kaczynski. I can recommend everyone to get as off grid as possible and fight our self-exclaimed masters.
op 21 10 2016 at 20:03 schreef Sum:
The funny thing the past years is that USA structurally underestimated Russian technology both millitary and digital technology. It became clear that Russia is very very capable and very patient. USA entered Iraq illegaly, now Russia had taken over. Like a Turkish diplomat once said: "You never know when The Bear (Russia) will attack. It is now eating berry's and playing in the woods. One day he will be hungry and attack." Currently he is hungry. And USA coup directed coup in Ukraine was the catalysator.