I am a freedom fighter
Peter Breedveld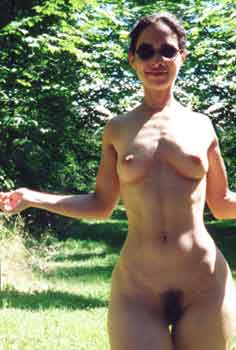 Athena Demos at the set of Analog Roam
The American actress Athena Demos is known, among others, from the science fiction TV-series Battlestar Galactica. She plays the female character in the short naturist film Analog Roam, about a man and a woman wandering through the woods completely naked. Working with director Kurt Wahlner was so satisfying, Demos says, that she will assist him in the production of future naturist films called 'Nudieshorts'.
Why did you agree to do this film? Was it out of idealism?
Absolutely. I am a nudist and an exhibitionist, but mostly a freedom fighter. What I mean is, that I fight for my right to live as I want to live and be happy and content without society dictating how I should act, look, think, and feel. It is my life and my brain; I decide. To be nude and comfortable with my nudity is pure freedom. I am saying, "Accept me for who I am with no fads or fashion, no plastic surgery, cellulite and all, I am who I am." If you don't like what you see you are free to turn me off and walk away.
Did you have any problems with your constantly being naked during the filming?
Absolutely none. I work as a figure model and have been doing so for ten years. I stand perfectly still for painters, sculptors, animators, visual artists alike completely nude. I have been in galleries, museums, and schools. I love who I am and love being nude. By the way, there is a difference between nudity and nakedness. Nudity is being without clothing, just being. Nakedness is being without clothing to entice. I enjoy both. My family is pretty conservative but they love how free and comfortable I am with myself. All my friends are used to seeing me naked more often then clothed. My being in clothing is strange to them, not nudity. Hey, I'm naked now.
Would you call yourself a naturist, then?
I am both a naturist, nudist, and exhibitionist. I love to be nude in nature and if some happens to catch me that's all right too. Maybe it will spark curiousity in them to see what it is like to be nude in nature. I consider myself a Muse. My sole purpose in life is to inspire that spark which moves people to create in whatever medium they work in. Because of this film, perhaps people will get the message. That it is wonderful to be naked in nature. That is my muse, and it's my objective with this film — to inspire people to try it for themselves.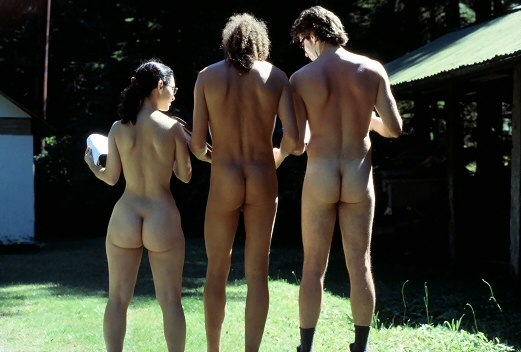 Athena Demos, director Kurt Wahlner and co-star Devin Reeves at the set
What do you mean when you say you are an exhibitionist?
An exhibitionist shows off his or her body to get a rise out of people. If I can make someone blush or giggle or glare then I'm happy and it is somewhat of a turn-on for me. I also love pushing people's uptight boundaries.
There's this view Europeans have of Americans being very inhibited regarding sex and nudity
It truly depends on who you talk to, where you are living, and the community that you are part of. I live in Los Angeles and am part of a community of freethinkers and creative people. I live in the artistic world and entertainment world where nudity is the norm and sexuality is exploited at every turn. You have to be comfortable with yourself in order to live in this world. That is why so many do not make it here.
Although you obviously are a gorgeous, natural-looking woman, you don't look like the average Hollywood-beauty. Yet you seem to be perfectly comfortable being nude in the company of others. Could you tell me something about that, in relation to the reputed obsession with plastic perfectness in the US?
Plastic Perfectness is passé. More often then not when I got to an audition, the casting directors are glad to see that I am natural. Unless you are acting in an erotic thriller or horror film, they want everything to be real. Lots of actors and actresses still get the surgery, but more and more of them are going to gyms and doing extreme diets to get there bodies where they want them. If you are comfortable with yourself it shows up on camera. Most actors and actresses who get the surgery carry with them a false sense of security and that too shows up on camera. I am a hundred percent real and my confidence is a hundred percent real, that is what Hollywood wants. And thank you for the gorgeous statement. I appreciate the compliments.
Read the interview with Kurt Wahlner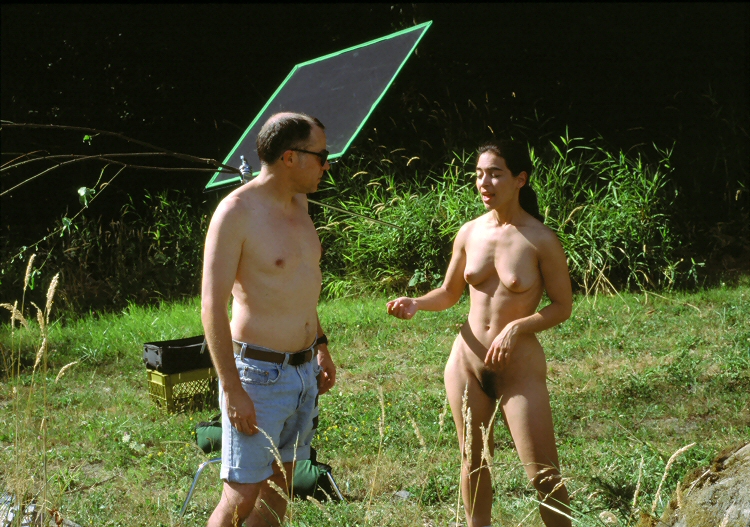 Algemeen, 12.03.2005 @ 11:27