The Best TV-series of 2019 (and the past decade)
Peter Breedveld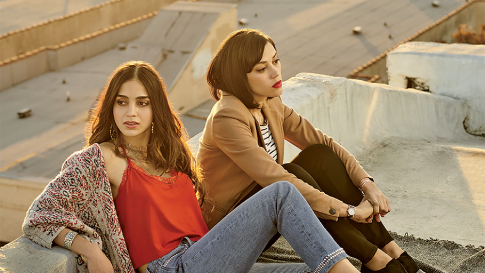 The best TV-series of the last 10 years is easily The Leftovers, about loss and grief. So rich and fulfilling. Two other TV-series that were kind of eye-openers for me were the British series Misfits, an ink-black, hysterically funny comedy about a group of youthful deliquents with super-powers, and the ultraviolent conspiracy paranoia thriller Utopia, also British, and extremely funny.
Better Call Saul is far better than the series it's a spinoff of, Breaking Bad, not too shabby either. Atlanta, of which every episode is basically a so-called bottle-episode, is so incredibly good, funny, engaging, intriguing.
Fargo was brilliant, rising above the movie it's based on. I loved Transparent, too bad about the mess with Jeffrey Tambor, haven't watched the finale, which I read is a musical?
Versailles, about the French king Louis XIV, was a delight. The political satire Braindead, in which extraterrestial ants take over the brains of politicians in Washington, is pure genius, it has the gorgeous Elizabeth Winstead (who was in the third season of Fargo as well; what is she doing now?) and it's such a shame it got only one season. Twin Peaks was mind-blowing. Mr. Robot is one of the most inventive series of the decade.
Special mention goes to Black Sails, a pirate adventure series I enjoyed so much and which was so well done.
2019
Here's my list of 2019. I also thoroughly enjoyed Undone, and animation series directed by the Dutch Hisko Hulsing, Easy, a Netflix-series about normal people, really, acted so naturalistically it's like the characters really exist. The third and final season of Legion was a psychedelic and challenging adventure. It shows that the Marvel Television Universe is far more creative and daring than the Cinematic Universe.
Speaking of Superheroes, The Boys is a deconstruction of the genre the Garth Ennis way, which means coarse and blunt and rude and tasteless and totally brilliant. Jordan Peele's Twilight Zone is an overlooked gem. I feel Catch 22 is underrated, The Deuce had a worthy finale, South Side is hilarious, Good Omens a delight and I only recently discovered Barry, in which especially Henry Winkler is fantastic, so I hope they don't kill him off anytime soon. Don't spoil.
Oh, and Russian Doll, of course.
10:Nic Pizzolatto and Daniel Sackheim: 'True Detective'
I found this third season of True Detective very compelling, mainly because of the main character, played by Mahershala Ali who I swear I thought would be perfect as Blade the Vampire Hunter before it was made public he would play Blade the Vampire Hunter. Stephen Dorff is pretty good too as his partner. As for the rest, this season is kind of a sequel to the first season (with the second season, which I found pretty good, as a stand-alone intermezzo) which I didn't like except for the touch of folksy supernaturality. That supernatural quality gets an Einsteinian/Alan Mooresque workover in this season, with the space/time-crossover and everything, and gives the intrigue an extra layer of eerie paranoia. So there.
9: Jeremy Carver: 'Doom Patrol'
An adaption of the (Vertigo) DC-comic by Grant Morrison, who not so much deconstructs the superhero-genre as plays with the tropes. I can hardly believe this is an American tv-series, irreverent as it is about everything Americans hold dear. It does have a strong resemblance to The Umbrella Academy. The members of the Doom Patrol don't have gifts but curses that are not only a danger to their enemies but also to themselves. Brendan Fraser as a tin man with a human brain who doesn't have any senses and can't control his emotions is very tragic, but made me laugh out loud a couple of times. Totally weird and surrealistic but with a very real, very serious undercurrent.
8: Steve Blackman en Jeremy Slater: 'The Umbrella Academy'
I don't mind the dominance of superheroes on the big and the small(er) screen. I watch what I like and ignore the rest. This mix of retro science fiction, steampunk, fantasy, adventure and superhero-nonsense I like. A lot. It always hurt when an episode was over and we had to wait a week for the next.
7: Damon Lindelof: 'Watchmen'
I could write an essay about how this tv-series relates to the graphic novel it is based on, how it tackles racism more explicitly than the graphic novel, made it the main theme even, what it says about the Trump era and toxic masculinity, the deconstruction of the superhero-genre, how thought-provoking and deeply philosophical it is, but first and foremost Watchmen is a thoroughly gripping, engaging and entertaining surrealist drama about real people, like Lindelof's former series The Leftovers was. Intricately written, executed flawlessly, beautiful cinematography, wonderful acting by fantastic actors.
6: Grant Morrison and Darick Robertson: 'Happy'
Unfortunately Happy!, a creation by comic-writer Grant Morrison, has not been renewed for a third series. Too bad, I would have loved to see another holiday-themed orgy of scandalous outrageousness. I hated Christopher Meloni when he played in a crime-series all the women I have been with always watched, I forget the title. Ice-Cube or Ice-Pick or something was in it too. He was the ultimate hetero macho red meat eating humorless straight man, always on the prowl for freaks and outcasts and other people not properly fitting in.
In Happy! he is exactly such a freak, an alcoholic beast, thoroughly corrupted and depraved, who knows no limits, precisely the kind of man needed to fight the unspeakable monsters he's fighting with his side-kick, a purple, fuzzy unicorn, the imaginary friend of his daughter.
Villains are the deliciously hysterical fop trying to take over Easter (the first season it was Christmas), Sonny Shine, played by Christopher Fitzgerald, who makes it a gloriously bombastic affair, the child-molesting, sadistic but irresistable psychopath Smoothie (Patrick Fischler) and an Italian-American mobster, Francisco Scaramucci, embodied with acidic gusto by Ritchie Coster.
One of the high points is a bloodbath in a retirement home full of elderly Nazi's. Utterly outrageous, breathtakingly funny, unbelievably violent and a-moral.
5: Sam Esmail: 'Mr. Robot'
The final season of this fine series is the best. It's an extended Christmas movie in which Elliot Alderson discovers who he really is and who his father really was. He prepares for the final confrontation with his arch-enemy E-Corp, selling pieces of his soul in the process. Totally brilliant, moving, thrilling and engaging. My favorite character is Dominique DiPierro, played by Grace Gummer, who is Meryl Streep's daughter. Thought you might find that interesting.
4: Jez Butterworth: 'Britannia'
I am surprised this totally off-beat series that noone talks about was given a second season, but I'm not complaining. You have all been missing out on the craziest thing on television, a psychedelic crossing between Asterix and Caligula about the Roman invasion of Britain that didn't go as smooth as planned, because of the druids. Magic, horror, infanticide, human sacrifice, treachery, bravery, cowardice and gorgeous British landscapes. Engrossing, abhorrent and quite funny.
3: Pamela Adlon: 'Better Things'
This series has actually improved after Adlon's co-creator C.K. Louis left the building. Adlon is the best thing about it. A tough-as-nails, foulmouthing, blundering, buffoonish but also wise and phenomenally patient mother of three spoilt, arrogant but still very likable brats. Brutally honest and open about the basest emotions and the most embarrassing physicality. Adlon seems to be utterly devoid of vanity. But first and foremost Better Things is really funny.
2: Phoebe Waller Bridge: 'Fleabag'
Phoebe Waller Bridge is one of the funniest people on tv and Fleabag is a hilarious examination of how modern people interact with each other. Not mean and cynical, but with a sincere love for the clumsy, egotistical jackasses we all are, basically. A tragicomedy about malice and misunderstanding and our inherent inability to really reach the other.
1: Tanya Saracho: 'Vida'
This series, about two sisters returning to the neigborhood of their youth after their mother died and try to resuscitate the bar she was running, had me on the edge of my seat for every episode. It deals with all kinds of social issues, from discrimination and racism to gentrification, LGBTQ+, toxic masculinity and so on and every character is kind of an asshole that you can't help but deeply care for after a couple of episodes. You become part of the family, so to speak, as a good soap does. Totally engaging. Beautifully shot as well.
Lists, Peter Breedveld, Television, 29.12.2019 @ 12:10