The Best Albums of 2016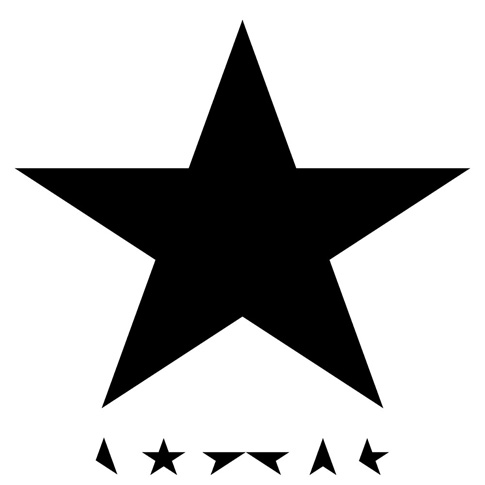 It is a weird thing to say, with the loss of David Bowie, Leonard Cohen, Prince, Glenn Frey, Greg Lake and so many other important and influential musicians, but I think 2016 was a great year for pop music.
Bowie delivered perhaps the best album of his entire musical career, a stunning masterpiece, Cohen's swan song was certainly one of his most interesting works and also from the land of the alive and kicking a plethora of adventurous music came our way.
So I am not complaining at all, although I'm still mourning Bowie. And Lou Reed, for that matter. Here are ten albums that impressed me the most, this past year. I gather you have already guessed which is number one.
10: Shinnosuke Sugata: 'Two Eyes of Ghosts And Other Short Stories'
Dreamy electronic folk pop I guess you could call this. Very reminiscent of Shugo Tokumaru, Smany, Juana Molina and old Americana. Melancholic, sad, but also soothing and relaxing. Spooky sometimes too. Full of little surprises like crazy electronic bleeps or a stately pipe organ. Downloadable for absolutely free at the good folks of Tanukineiri.
.
9: Utena Kobayashi: 'Vatonse'
With Utena Kobayashi we enter much a much more mysterious territory. Kobayashi combines her ghostly vocals with dark electronics and threatening rhythms. Some hints of Bach, David Sylvian, Holger Czukay and maybe Talking Heads. Buy her album here.
8: Qujaku: 'Keiren'
Qujaku is the new name of The Piqnic, that I described last year as a 'musical steamroller'. Under their new name they have became even more savage, so I call this a musical tank. It's pretty violent. A wall of noise with dark vocals like the Huns are about to tear your whole city down. Could be the soundtrack for the next Mad Max movie.
7: Limited Express (has gone?): 'All Ages'
Good old-fashioned punkrock with a crazy banshee for a singer. Probably the most energetic album on this list. Fast and furious and just fierce! This is the musical equivalent of snorting fresh wasabi. Damn! Buy here.
6: Masami Takashima: 'Fake Night'
Masami Takashima is a former member of the band Miu Mau. This is her first solo project. Miu Mau may have been something like a female Kraftwerk, Fake Night reminds me of Carly Simon, Suzanne Vega and Giorgo Moroder, with a bit of Chopin. It's intimate yet detached, alienating yet warm. Cerebral but bursting with soul. Very pleasant. Well, hear for yourself.
5: Kikagaku Moyo: 'House in the Tall Grass'
This psychedelic band brings me back to the early seventies. I was a toddler then but you know what I mean. Really relaxed, somewhat mesmerizing music by a bunch of groovy, longhaired hippies, very intricate songs, very old-fashioned. Really beautiful album. Buy it here for only a few bucks.
4: Yawning Man: 'Historical Graffiti'
I find it frustrating that nobody I know knows this band. And they're pure genius! I can listen to their albums over and over and over and never tire of them. This album was recorded in Buenos Aires, Argentine, together with three Argentinian Tango musicians: Sara Ryan (violin), Adolfo Trepiana (accordion) and Malene Arce (mellotron). It has the unmistakable Yawning Man sound, but with the addition of these Argentinian musicians a certain melancholic, 'European' quality is added. Download it here for only seven bucks.
3: Fatso Jetson: 'Idle Hands'
It's raw, it's loud, it's sultry, it's brimming with subversive energy, melodious with a touch of melancholy and the band is still, after all these years, as innovative as it always has been, mixing a plethora of different music styles, from Latin Jazz to Blue Grass without ever casting doubt of what Fatso Jetson are: the Godfathers of Desert Rock.
2: Ogre You Asshole: 'Handoru o hanasu mae ni'
Ogre You Asshole is known for their catchy tunes, intricate compositions and refreshing, energetic approach of sixties and seventies psychedelic rock but this fantastic new album seems more intimate and darker, yet also warmer en mellower, like a fine old red wine.
1: David Bowie: 'Blackstar'
As I said, this is perhaps the best album he has ever made, but ask me again in a few years. It is a beautiful album but also a very sad one. I can't listen to it without reliving the state of shock in the months after his death. I even flat out refused to believe it for a while. So much has been said and written about Blackstar so I'll just leave it with this. Thank you, David. (PB)
See also the Best Television Series of 2016 and the Best Movies of 2016. Coming up: the best comics/graphic novels and the best games.
Music, 03.01.2017 @ 07:23
3 Reacties
op 03 01 2017 at 22:20 schreef Dennis:
Wow… Limited Express (has gone?) is brutal! What a great band.
op 06 01 2017 at 09:16 schreef Martijn:
Haha, awsome that Limited Express (has gone?). Which is the banshee? Like a punk version of BIS kaidan without the fishy stuff. :D
Nice list, some stuff to check out.
op 16 10 2019 at 20:50 schreef Erik:
Beetje late reactie, maar enorm bedankt voor de fantastische Japanse tips!