The best albums of 2019 (and a small selection from the past decade)
Peter Breedveld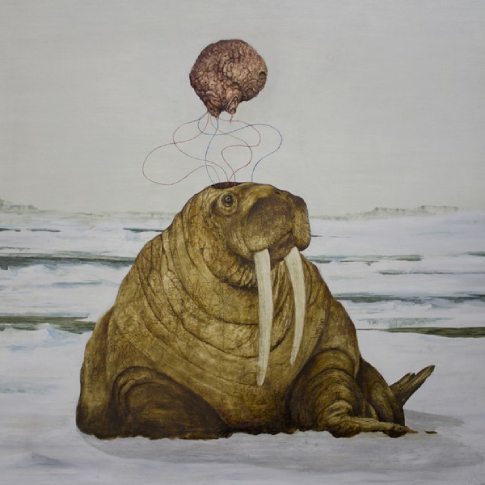 I missed two albums last year that would certainly have made my list of 2018, had I dicovered them in time. I played those all summer and give them special mention in my list of best albums of the past decade. They are:
Gezan: 'Silence Will Speak'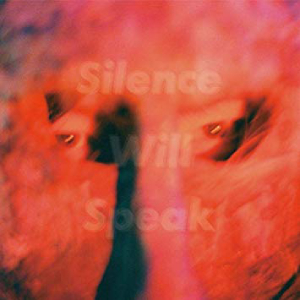 Silence Will Speak is totally radically new and profoundly insane. The singer is screaming against the background of rumbling guitars, then an intermezzo of rap and often several complete changes of rhythm and atmosphere in one song. Gezan may sound like a barrel of extremely violent noise at first, but there's method to their madness. It's all intricately constructed and ingeniously performed.
Nakamura Kaho: 'Ainou'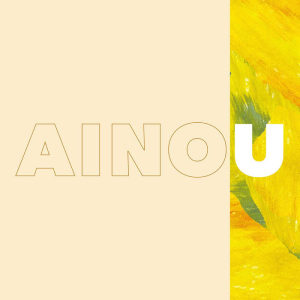 Nakamura Kaho mixes folk, electro, disco and neo-soul into poppy songs with a certain cabaratesque quality. Listen to her voice: shivering, rasping, gasping her syllables into the air, where they stumble acrobatically their way into our ears. An amazing album filled with earworms.
As for the rest: Tokyo-based dubstepper Goth-Trad's album New Epoch I seem to never get tired of. I have been playing it over and over for years. Dark and enticing music. Nomadic Pursuits (this is why I don't have a premium account with Spotify: they don't even have Nomadic Pursuits!) by Yawning Man is another album I can't get enough of. Soaring, dreamy guitars I love to listen to while I'm running. It almost brings me into a trance. Two of Kendrick Lamar's albums I think are masterpieces: Damn and To Pimp a Butterfly. Same goes for the most sensational new-comer of the 2010s: Spanish singer Rosalía, of whom I like her debut album Los Ángeles the best, because it still has a strong flamenco influence.
My hero David Bowie brought out two albums, one really good, the other brilliant, that I find hard to listen to. The really good one, The Next Day, was brought out in 2013, when I fled to Tokyo, on the run for the vulturous media and the extreme right, who really put an effort into destroying me and my reputation. I listened to The Next Day continuously and it brings back really dark memories now.
The brilliant one, Blackstar, reminds me of his death and still hurts. But Jesus, what a stunning masterpiece.
Another hero of mine who died, Lou Reed, brought out an album with Metallica, Lulu, which is despised by everyone. That's just lazy conservatism. Lulu is a Grand Work Of Art. It's holy music, but you are just too prejudiced to give it a proper chance.
Eclectic electronica Smany's debut album Komoriuta is still among my all-time favorites, as are all her subsequent albums and Muddy Water by Hidenka and Fumitake Tamura is a thoroughly original and refreshing take on hiphop.
Big, mind-blowing revelations to me were the numbers one and two in this year's list and 2017's number one, async by Ryuichi Sakamoto. These are atmospheric soundscapes which I think herald the next step in the evolution of pop music. Large, overwhelming and deeply spiritual.
2019
10: Spool: 'Spool'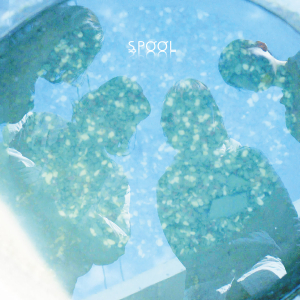 All-female shoegaze band Spool from Tokyo is heavily influenced by the British Indie scene from the nineties, which I never cared for much at the time, but this I like a lot. Guitars, drums and a strong bassline form the harness of a siren-like, dreamy singing voice. Melodic songs, mosty loud with soft interludes. Not the most revolutionary band from Japan, but Spool is a solidly good rock album that gets better with every listen.
9: Taffy: 'Deep Dark Creep Love'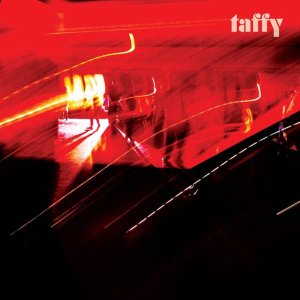 This is Taffy's fifth album and I had never heard of this Japanese noise-pop band, although I have been exploring the Japanese Indie-scene for quite a few years now. I came across this jewel totally by chance, since it contains a cover version of one of David Bowie's less popular songs, Never Let me Down, from the despised album of the same name. Rhythm guitarist Iris sings it from atop a wall of guitar sound with a somewhat dreamy, angelic voice. It's like she's a mermaid riding a tsunami.
The rest of Deep Dark Creep Love is pretty much the same. A sea of noise adorned with elegant little ships and dolphins plowing through it, their backs glittering in the sunlight. Powerful drums, guitars like thunderstorms and Iris surfing elegantly through it.
8: Meitei: 'Komachi'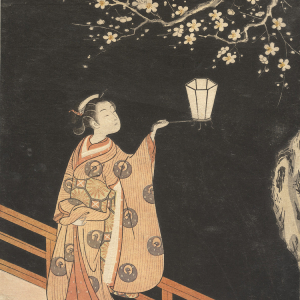 The Japanese ghost stories as written down by Lafcardio Hearn, but adapted by David Lynch, that is what this album sounds like. If you've never heard of Hearn's ghost stories, remedy that. Hiroshima-based artist Meitei's ambient music sounds posessed by friendly ghosts. It's warm and dreamy and a little bit spooky. The soundtrack for a trip through an enchanted forest full of foxes in the shape of women, mysterious lights, long deceased monks and samurai on never-ending quests. All this against a decor of glorious natural landscapes.
7: Otoboke Beaver: 'Itekoma Hits'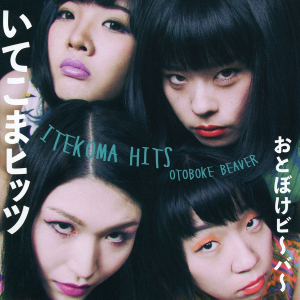 The best punk-band at this moment is without a shred of a doubt Otoboke Beaver. And they certainly are one of the very best bands in the entire history of punk music. Otoboke Beaver is raw, aggressive, un-compromising and they make some fine noise. Also they have something to tell. Their stance is unapologetically feminist. Itekoma Hits is ruthlessly noisy, but quite melodic and funky as well.
6: Suchmos: 'The Anymal'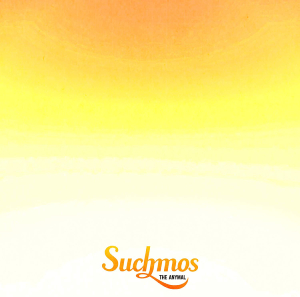 There's a Japanese genre called City Pop, what seems to me to be a mix of R&B, funk, jazz-rock and always sounds a little like Jamiroquai. Two bands stand out to me: Cero and Suchmos, with Suchmos the lesser of the two.
Until now. Cero made a very ambitious album last year, 'Poly Life Multi Soul', full of ingeniously composed, very compelling tracks. Complex music that is at the same time very accessible and smooth. It ended up high on my list of fave albums of last year.
Perhaps Suchmos thought it was time to step up their game a few levels too, because this year they brought out their third album The Anymal. It has 12 intricately written songs, very melodic, with surprising transitions and exciting intermezzos, verging on the psychedelic and sometimes reminiscent of The Beatles.
5: WaqWaq Kingdom: 'Essaka Hoisa'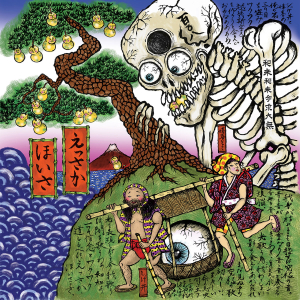 Music for globalists! Essaka Hoisa is a wonderful mix of electronics with traditional Japanese folk music and African rythms, energetic and uplifting, by two Japanese living in Europe: kiki Hitomi , who pairs Jamaican reggae to Japanese pop from the fifties and chiptune/breakcore producer Ishihara Shigeru a.k.a. DJ Scotch Egg. This is like being at a festival in between different dimensions, totally enchanting and exciting.
4: Chai: 'Punk'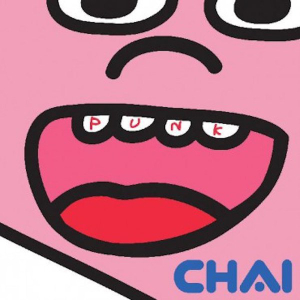 Two years ago I posted a video by Chai, a four-women-band from Nagoya. I liked the song a lot but not so much their mini-album, Pink, that exploited the idea of neo-kawaii, a kind of feminist re-interpretation of one of Japan's most succesful export products, kawaiiness, an elegant form of cuteness. I thought it was a schtick that grew tiresome fast.
Their second album, Punk, caught me by surprise. It's musically varied, full of surprises with a captive energy that is warm and raw at the same time. I don't know if you could call it punk, I find it very funky, although it's unmistakenly rock music. Every song is an earworm, with a catchy melody and engaging riffs.
Punk has a message, too. It's about body positivity and being content with who you are and not letting yourself be taken hostage by the fashion industry.
3: Smany: 'To Lie Latent'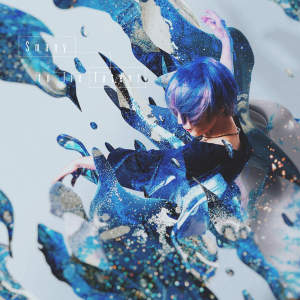 This is Smany's first commercial album for a proper label. To Lie Latent has a couple of new songs, but most songs on it are re-interpretations of songs on her former albums, which each ended op high in my year lists. They are improvements, sounding warmer with some real piano sounds, guitar notes and percussion added here and there. Smany creates a world of soothing sounds, dreamy melodies and angelic chants.
2: Suiyoubi no Kampanera and Oorutaichi: 'Yakushima Treasure'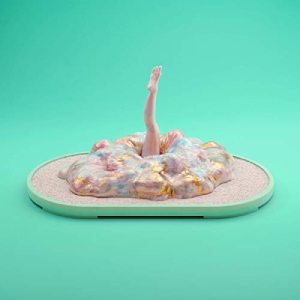 Yakushima Treasure is a soundscape filled with song and melody and sounds of nature and people, fragments of conversation, of a busy street, a rustling forest or streaming water, recorded on the subtropical Japanese island Yakushima. Suiyoubi no Kampanera singer KOM_I sounds like she's in a trance, slow and whiney at times and then very sexual, rythmic, exaltic, accompanied by a great percussionist and flute-like tones. It's the most amazing, wonderful and magical piece of music I have heard in a long time. It's very strange but totally absorbing and hypnotic, it has a great power, at least over me.
1: Tanya Tagaq: 'Toothsayer'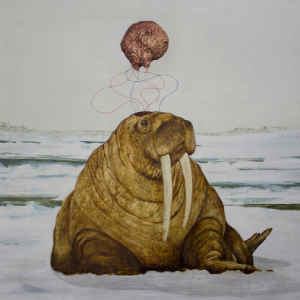 Last year Tanya Tagaq topped my list of favorite novels of 2018, this year she recorded the best album. It's Tagaq's 'sonic contribution' to an exhibition about the Arctic in the National Maritime Museum in London.
Toothsayer is an incredible and haunting piece of music (actually five pieces) that describes the Polar world with sound. You can hear the ice break, almost feel the freezing wind and the dark loneliness of the Arctic landscape, with Tagaq growling threateningly over and under it, like a hungry animal, now and then erupting into blood-curdling screams as if in a violent explosion of life and raw energy.
Lists, Music, Peter Breedveld, 30.12.2019 @ 11:15